At Lasting Impression Landscape we pride ourselves in our attention to detail and customization in our landscape design for Treasure Coast, Palm Beach County, and Palm Beach Island property owners. From the soil up, we are committed to providing you with a landscape design experience unlike any other. What separates us from the rest, is our undaunted committed to excellence and pursuit for perfection in every job we undertake. We look forward to providing you with design that beautifully encompasses your home and wows your neighbors!
Lasting Impression Landscape Design
Our landscape design, in many ways, is unique from all other landscape companies. We have the talent and the ability to make any of your landscape ideas and plans come true. We are not tied to one particular style or type of design. We also do not believe that a landscape has to keep the same style over a period of time. Instead, it should grow and change as the owner's tastes and ideas change. Our clients in the Treasure Coast, Palm Beach County, and Palm Beach Island want innovation – our specialty.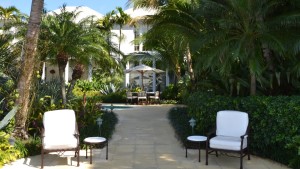 Custom Design
No landscape is exactly the same. So why should your design be the same? We wonder the same thing. Our design team makes sure that, if requested, you receive a completely customized landscape design. Nothing is off limits, and our team of expert professionals can take your ideas and transform it into physical, horticultural reality. Have an idea but can't put in on paper? Work with our design team to come up with your own unique custom design! Don't have a plan? No problem our company will do the creative work for you.